London based UX design & research specialist
I am a thoroughly experienced specialist in the full User-Centred Design lifecycle, with lead roles in UX design, user research, and product delivery. My recent clients are from sectors including telecoms, retail, finance, media, and government.
What I can do for you:
Give you great user-focused designs for desktop, mobile, and tablet platforms
Commission and manage your user research internally or with vendors
Deliver your product on time and within budget
I have had lead roles in over 55 projects spanning 13 years. Recent clients include Vodafone Global, UK Cabinet Office, VISA, Directgov, eBay, Orange, lloydstsb.com, BP.com, Guardian Media Group, learndirect, and Ofcom.
The confidence in my ability to provide this customer-focused user experience input comes from the validation I receive through the delivery of successful multi-vendor, multi-channel retail projects, for leading brands focused on customer retention and behaviour change.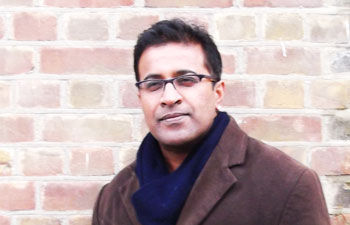 Testimonial
"Pete was utterly professional and very good at helping us get the most out of our usability within strict and limiting timelines. He did this with a consistently broad smile and relaxed demeanour."
- Justin Buck, Lead UX, Vodafone Global
Testimonial
"Pete exceeded expectations and delivered detailed insights that underpinned Orange's location based services design strategy."
- Matt Lipson, Head of Marketing, Orange UK
Testimonial
"Pete and his business partner were insightful, versatile, knowledgeable about UX, willing and able to learn, and good fun to work with."
- Aaron Cheang, Research Manager, eBay
Testimonial
"Energetic, imaginative, intelligent, engaging - Pete was a breath of fresh air for the identity assurance work, who was quick to grasp the need and to deliver on his promises. A real pleasure to work with."
- Toby Stevens, Business Partner, Post Office
Testimonial
"He offers insightful guidance and counsel and works well within a team environment or when taking his own initiative. He gained the respect of colleagues and stakeholders alike"
- Nick Kalisperas, Stakeholder Management, Cabinet Office
Testimonial
"Pete is an excellent researcher and practitioner in User Experience, Human-Computer Interaction and Accessibility. He always produces work of the highest quality. And a really great guy to work with."
- Professor Helen Petrie, University of York
Testimonial
"Pete worked with me on a project validating design principles and responsive design pattern languages for smartphone and tablets. His personable style inspires collaboration and exploration to a level which quickly exceeds expectations. The end result was a robust set of design tools that increase value by design."
- Ian Nash, UX Design Lead, Vodafone Global


---
My recent clients